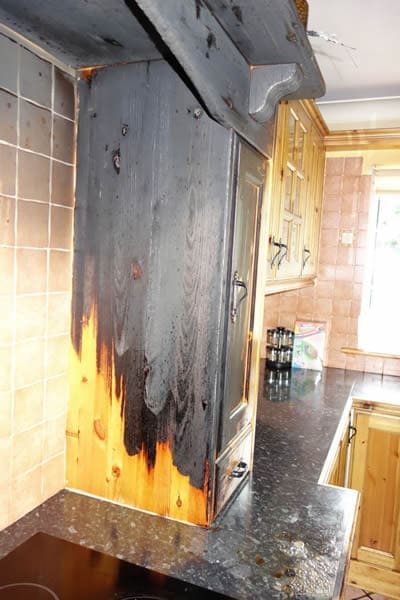 Fire Damage Claim | ICS received a call from an extremely distressed property owner asking for help with her fire damage claim. She had her solid wood, bespoke kitchen unit destroyed by fire. The rest of the kitchen was also heavily soot stained and smoke damaged.
The insurance loss adjuster sent by her insurance company offered to pay for the replacement of the damaged section of the kitchen, and suggested that she tries to clean the rest.  The home owner was taken aback and horrified with the proposed settlement. Her kitchen was her pride and joy and the centrepiece of her home. It was expensive, bespoke and it would be therefore difficult to match the old with the new.
ICS were appointed soon after the loss adjusters visit to professionally manage her insurance claim. Her aunt, who had used the services of ICS a few years ago, gave her our name.
Fire Damage Claim – Insurance Claim Solutions negotiates full compensation
Insurance Claim Solutions Loss Assessor visited the site within 4 hrs from receiving the call. We found out that not only was the kitchen heavily smoke damaged, we also found smoke deposits in adjoining rooms that would require specialist cleaning and redecoration.
The staining and discolouration to the kitchen would be impossible to remedy by cleaning and treatment. The naked timber would be permanently stained and there was a high risk of smoke odour re-occurrence. After considerable resistance and discussions, the Loss Adjuster agreed with full kitchen replacement. ICS also argued successfully for the professional cleaning and redecoration of adjoining rooms and replacement of the furniture .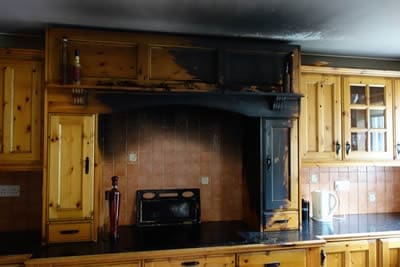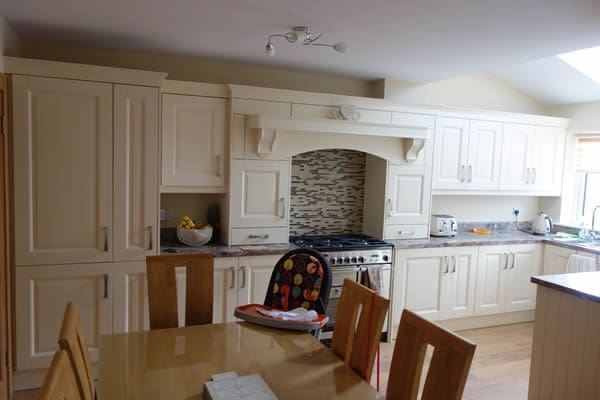 Conclusion
Had the policyholder not had a professional help in managing her claim, she may have spent years looking at a discoloured,  smelly kitchen that she would have hated spending time in.
The result was certainly worth a small commission we charged to assess the damage and deal with the claim.