Fire and Smoke Damage Insurance Claims
Need help with assessing the damage and managing the claim?
FREE Initial Consultation & Advice and if you decide to appoint us, you don't pay anything until your claim is settled.
Insurance Claim Solutions
Fire Damage Claim Assistance
Fire damage claims are not easy to assess. You need to consider not only visible damage but also secondary damage caused by smoke and actions taken by a fire brigade or people trying to extinguish the fire. 
Secondary damage is often not immediately apparent. Water ingress can over time cause structural damage, result in mould growth, rusting of metals where high humidity levels mix with acidic soot particles, permanent staining of PVC and plastics, etc.
Secondary damage is hard to assess and therefore seldom claimed for by people managing their own claim. The problems usually surface long after the claim has been settled and closed.  Unfortunately,  it is too late then to be paid by the insurance and you often have to fork out thousands of Euros out of your pocket to remedy the situation. 
So, if your property or business has been damaged by fire and you are considering making a claim; call us first.  Being Chartered Building Surveyors with many years of property loss assessment experience, we know where to look for potential problems. We also know how to document and justify your secondary damage claim, so that you can get the compensation you deserve. 
Insurance Claim Solutions
How Can We Help with Your Fire Claim?
As Public Loss Assessors, we represent you, the insurer, not the insurance company. We thoroughly document the damage and prepare a comprehensive report of the remedial work required.
Our experience in handling previous claims means that we are aware of many aspects of damage that are not immediately apparent.
If you are a business,  we can also help you assess the lost of stock as well as trading losses while the repairs are being made.
We even help you get quotes for the repairs and deal with the loss adjuster appointed by your insurers, whose sole objective is to minimize or invalidate your claim.
We then negotiate on your behalf for the best settlement of your claim. 
Why you should use us
Benefits of Using a Public Loss Assessor to Manage Your Fire Damage Claim
If you are still not convinced, watch this short video which explains why you should use our services, rather than trying to manage the claim yourself.
(N.B. The guy in the video is American. Americans call Public Loss Assessors – Public Loss Adjusters. This may sound a bit confusing. An Insurance Loss Adjuster is still the guy who acts on behalf of an insurance company).
Articles and Case Studies
Fire Damage Claims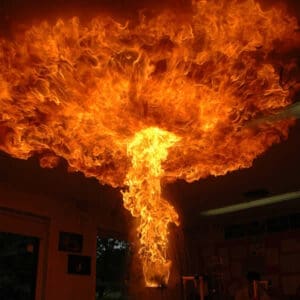 Fire Damage
The Insurance claim and damage management industry has traditionally categorised Fire and Smoke damage to buildings on an individual incident basis, as the contaminants involved with smoke are entirely dependent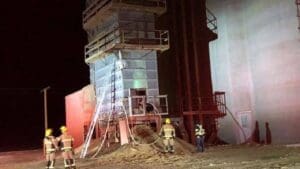 Fire Damage
Huge Tractors, Giant Combines and Flashing Beacons can mean only one thing, its that time of year again, late summer when Irish Farmers set about harvesting their summer crops and
Fire Damage
Our team were onsite today capturing 3d data of a large commercial fire. We got the call on Monday morning from the policyholder's Insurance broker and were onsite by lunchtime