Insurance Claim Solutions
Need help with a Burglary or a Malicious Damage Claim?
We can help you assess your damage and get full compensation for your loss…
FREE Initial Consultation & Advice
You don't pay anything until your claim is settled.
Burglary and Malicious Damage Claims
Burglary is often committed by someone local to your area, who saw you leave a window open, and knows it takes 25 minutes for you to take your children to school and get home again. This is all it takes for the thief to get in take cash, jewellery, phones and electronic goods. Sometimes your home will be vandalised in the processed as well.
Having your home burgled or maliciously damaged can be  very distressing, not only because of the loss of your possessions and damage to your property, but also for the awful feeling that someone uninvited had been through your things.
Unfortunately insurance provides only for the actual loss or damage caused, not for the emotional upset. Insurance Claim Solutions can minimise the impact of a burglary or malicious damage by helping you deal with the insurers and making sure that your claim gets settled as quickly as possible so you can put this awful experience behind.
WE ARE ON YOUR SIDE
Burglary and Theft Claim Assistance
If you arrive home and you have been burgled, call the Gardai and don't touch anything. If you intend to make Burglary or Malicious Damage insurance claim, you will need a crime reference number.
Take photographs of any broken doors or windows and the rooms that have been burgled. Make a list of everything that is missing and preferably back your list with receipts or photographs of the missing goods.
If you are unsure what to do next, or simply don't have the time or energy to deal with the Burglary or Malicious Damage Claim, then call Insurance Claim Solutions. We can take care of the entire claim process from beginning to end, and you only pay us after you get your compensation.
Articles and Case Studies
Burglary and Malicious Damage Claims
Burglary and Malicious Damage
Vandalised shop in Tallaght Malicious Damage | Very often assessing the full extend of the loss can prove too difficult for the distressed business owner,
Burglary and Malicious Damage
Burglary Claim | ICS Loss Assessor Helps Reconstruct Stock Records Burglary Claim | Very often assessing the full extend of  loss resulting from a burglary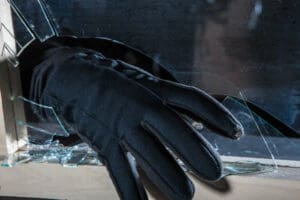 Burglary and Malicious Damage
How to make sure that your theft insurance pays out Burglary and Theft Insurance Tips We all too often come across policyholders who have been