Insurance Claims Management
Insurance Claims Management is not as straight forward as you might think. Many people think that once they suffered a loss, all they have to do is to call their insurance company and that the insurance company will work out everything they could claim and send them the cheque. Unfortunately it does not work quite this way. The insurance company is very unlikely to payout more than you ask but are more likely to try and pay you less.
When you have suffered a loss, you may be stressed or traumatised and therefore not thinking clearly of the best way to document and present your claim. Mistakes and ommissions are often made, which can have a costly effect on the outcome.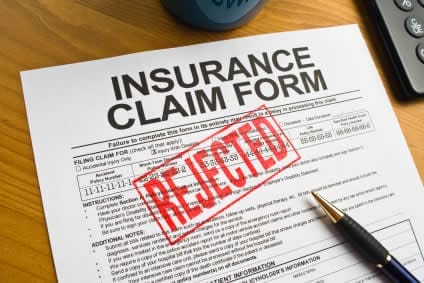 Insurance Companies try to minimise their losses.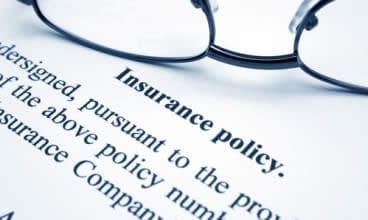 If you have ever dealt with an insurance company in the past, you are probably aware that insurance companies rarely live up to their advertising statements. In order to make a profit, they have to minimise their losses. Your claim is their loss.
After you file a claim, your insurance company appoints a legal expert  to scrutinise the small print in your insurance policy and see if any exclusions can be applied to decline or reduce your claim.
They also send out a company  Loss Adjuster to assess the damage. The Loss Adjuster is not on your side. His role is to minimise the losses to the insurer. So he often omits the damages that are not immediately obvious and you are none the wiser, until you receive the final settlement figure and compare it to the actual repair bill. Some damages, such as water ingress or smoke damage, can manifest themselves long after the claim is settled and closed.
Another common tactic in settling the insurance claim is delay. Insurance companies know that the longer you wait for settlement, the more desperate you become. And the more desperate you are, the more likely you are to accept a lower settlement figure, just to get your life back to normal.
It is therefore always better to appoint a claim manager, who is going to make sure that your claim is dealt with promptly and fairly. Someone who knows the game and protects your interest.
Insurance Claims Management Services
Insurance Claim Solutions offer comprehensive insurance claims management services covering all stages of the claim management process:
we assess and document the damage, including the secondary damage
read the small print in your insurance policy and analyse what you are covered for
organise interim payments, if required
organise reliable building restoration contractors and get the quotes, if you do not have your own contractors
complete all necessary paperwork and file a claim
deal with your insurer's loss adjuster who will try to minimise your claim
negotiate claim settlement
keep an eye on the restoration work to ensure that all is done to the expected standard
keep an eye on the insurance company so they don't delay the payout
ICS have many years of experience in dealing with all types of insurance claims – fire damage, storm, burst pipe, flood, subsidence, burglary or malicious damage to a property. Over the past decade, we have helped thousands of home and business owners in Ireland and Northern Ireland, manage their insurance claims and receive full compensation for their loss.
Our very high success rate speaks for itself, read our testimonials and see for yourself. Most of our business comes from recommendations of previous clients, so you can rest assured that your claim will be in good hands.
We represent you, the Policy holder, not the insurance company and work exclusively on a NO WIN – NO FEE basis. This means that there is no risk to you and there is no payment required until you receive your cheque.