INSURANCE CLAIM SOLUTIONS
Claim Management Services to Insurance Brokers
We offer Loss Assessor Services, Value-At-Risk Property Assessment, 3D Property Scans and start-to-finish Insurance Claims Management. 
Call Us for a FREE, confidential assessment of your needs.
Claims Management - Outsourcing Opportunity for Insurance Brokers
When disaster strikes, many clients call their insurance broker for advice and help with navigating the maze of an insurance claim process. 
Although we know that as a broker you will want to offer the best service to your clients, loss assessment and claims management may not be your area of expertise, or you may not want to, for whatever reason, get involved in this part of the insurance business.
Insurance Claim Solutions specialise in end-to-end claims management and can offer tailor-made referral packages to suit all sizes and needs of brokerages.
Outsourcing the claims can create an additional revenue stream for your business with absolutely no risk to your clients. In fact, as we are highly skilled in what we do, they most probably will get a higher settlement and will be delighted with the referral
We have many years of experience in handling all types of domestic and business claims and we have a very high success rate. Please check our Google Reviews and Testimonials.
Benefits of Outsourcing Your Clients' Claims to Insurance Claim Solutions
All claims viewed within and assessed with 24 hours
Peace of mind that your clients are in safe hands
Better settlements achieved
Source of revenue for your brokerage
Claims handled by senior surveyors
Your staff are freed up to concentrate on your core business
No win- No Fee (we get paid only after the claim is settled)
INSURANCE CLAIM SOLUTIONS
What Our Clients Are Saying About Us
Dear Trevor, as promised, a few words for your website to show our great appreciation for all you have done for us…. We are more than happy with the care and attention you gave our case: we are overjoyed. A kitchen fire with smoke damage in every room in the house is an ordeal.
Peter
At the start of the year, we had a serious leak from our attic. We found ICS online and I'm so glad we did. Trevor was helpful, knowledgeable and responsive. He managed the full process end to end and made a stressful situation much easier. Thanks again Trevor!
Orla
I am delighted with service that Trevor provided me. He was very prompt and professional in all my dealings with him and he made the whole claims process very easy for me and I'm very happy with the overall result. I have no hesitation in recommending
Rosemary
Trevor could not have been more helpful, he dealt with our claim speedily and professionally and with good humour. Always available when needed and responded very quickly to email. Gave good solid advice and we could not have achieved the result we did without him.
Liz
Hi Trevor, Enclosed please find Bank Draft in the amount of (blanked out), which is the balance of your fee. Thank you for your help and advice through all the stages of this project and I will highly recommend you to anyone who requires your services.
Noreen
We had a house fire in Waterford last July and was given Trevor's name by a friend that day with the advice to contact him. This was without a doubt the best advice ever given to me, the extent of damage and the claims process was beyond anything I could have imagined or coped with.
Brian
Insurance Claims Management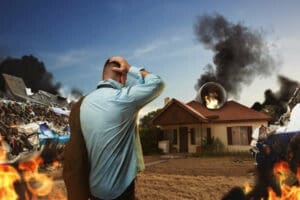 To correctly assess Fire and Smoke Damage and determine the level of remediation required for the building, we must first clarify the type of fire that has occurred. This is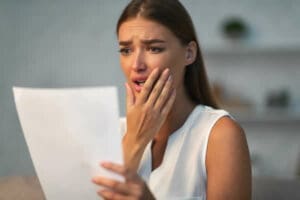 Property underinsurance is the most significant risk facing insurance brokers and policyholders in 2023. Research shows us that over 85% of buildings are not insured for the correct amount, leaving policyholders
Our team were onsite today capturing 3d data of a large commercial fire. We got the call on Monday morning from the policyholder's Insurance broker and were onsite by lunchtime