The Dangers of Underinsurance
If you are wondering why your insurance claim was denied or you got paid out much less than expected, under insurance could be the reason.
We are contacted on a daily basis by distressed home or  business owners who got paid only a fraction of their insurance claim. In many cases this is due to being under insured.
Policy holders often reduce the sum insured in order to reduce the cost of their insurance premiums. Unfortunately, this is often to their detriment as in case of a loss, they are only entitled to the proportion of the claim settlement, due to the "average clause".
The small print included in the majority of property policies includes a clause, which allows the insurance company to deduct a percentage of the claim settlement in application of average.
The Average Clause
Here how the Average Clause works. Following a loss e.g. fire, an Insurance Loss Adjuster appointed by your insurance company will arrive and measure the property. He will then apply the applicable insurance rate per square meter and add in for outbuildings, extras, fitted wardrobes etc.
If they find that the sum insured is adequate then no deductions are made. If the sum insured is inadequate (you are under insured), they will apply the "average clause" to your insurance settlement.
If you are over insured no increases are made and any extra premium has just been helping the insurance company profits.
Average is used to determine the amount your insurance company is liable for, following a loss and it is calculated as follows:
WHAT WE DO
Property Damage Claims Experts
Insurance Claim Solutions provide public loss assessor services and insurance claim help to both home and business owners in county Dublin and other parts of Ireland.
We offer Insurance Policy Cover Review to ensure that you are not at risk of under insurance, and work as partners to insurance brokers, who want to provide their clients with the best possible claim management services.
Let's assume that Value at Risk of your house, as outlined by the Society of Charted Surveyors, is €300,000 (this depends on a number of factors)
Your Sum Insured as specified in the Insurance Policy  is actually €200,000. You are therefore under insured by €100,000
Let's assume that a fire occurs and nearly half of your house is destroyed.
As per builders quotes, to have it re-built/repaired it will cost you €120,000. You therefore file an insurance claim for €120,000
Unfortunately, as the Sum Insured is only €200,000 instead of €300,000, the insurance company assumes that you are responsible for 33% of the risk on this property. They therefore are only liable to pay our 67% of the claim (this is the average clause)
In result you lose €40,000, just because the property was under insured. This also applies to the contents section of your policy.
Insurance Claim Solutions
Why get an insurance policy review?
An insurance policy review carried out by an independent consultant can help you determine whether you have the right policy, i.e. that it covers the things you think it does, and a  sufficient level of insurance cover for to ensure a full pay out in the event of total loss.  
Get a Policy Review and Prevent Underinsurance
We are dealing with insurance claims on a daily basis and in the current economic climate insurers are looking for ways to reduce or refuse cover at every opportunity. It is extremely difficult to get your full entitlement following a loss even when you have 100% adequate cover, so it makes it even more difficult if you are under insured.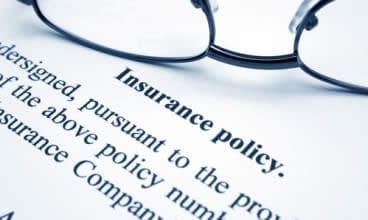 In order to avoid the above scenario, it is prudent to get a policy review carried out every year and update your Sum Insured if there are any changes to the value of your property or your home contents.
We offer a full domestic insurance policy review and property survey (also known as value at risk survey) for only €150 + VAT. This includes a written report and recommended changes to your insurance policy to ensure that you or your family are not at risk. We also carry out Value At Risk Survey for business insurance. Phone us for a quotation.
We are not affiliated to any insurance company and can give you impartial advice. Get a review of your insurance policy and avoid under insurance.